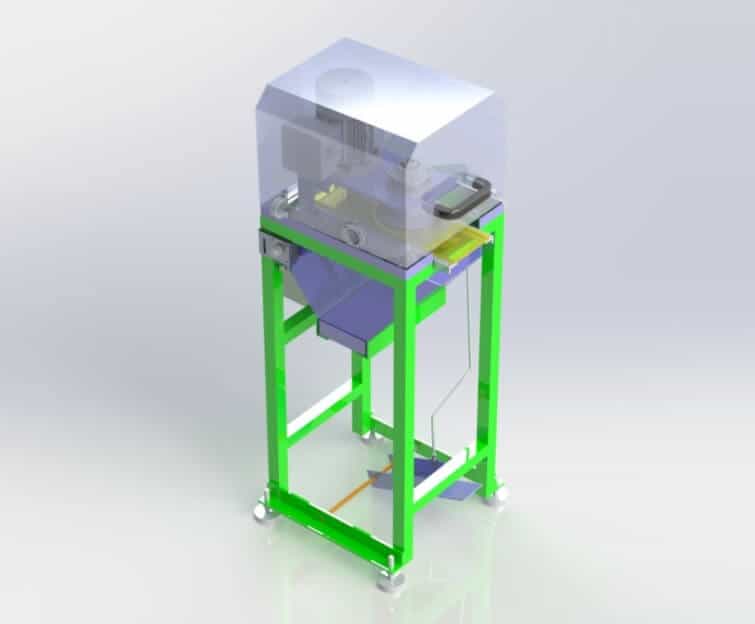 BRUS is a machine for grinding aluminum and copper leads in the production of transformers.
Actuators: electric motor
The machine has an adjustable width grip for several types of products. By closing the hood and pressing the pedal, the grinder drives.
The grinder has a vacuum cleaner that switches on at the same time as the grinder.