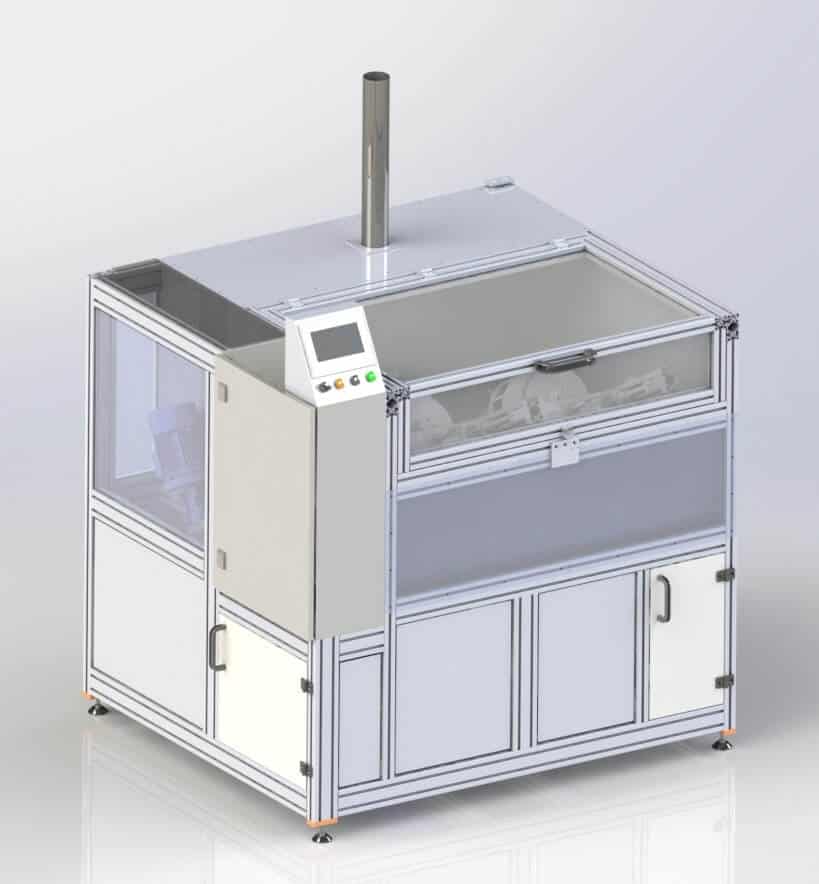 SUKI is a machine for drying electronic components.
Actuators: motors, heaters, fans.
Sensors: analog air flow sensors, PT100 probes, basket lock sensors.
Safety: emergency stop, locking lock, thermostats.
There are wet components in the basket that are placed in the machine. Drying parameters are selected from the recipe.
The air flow and temperature are regulated by a PID controller. Overheat protection is provided by thermostats.