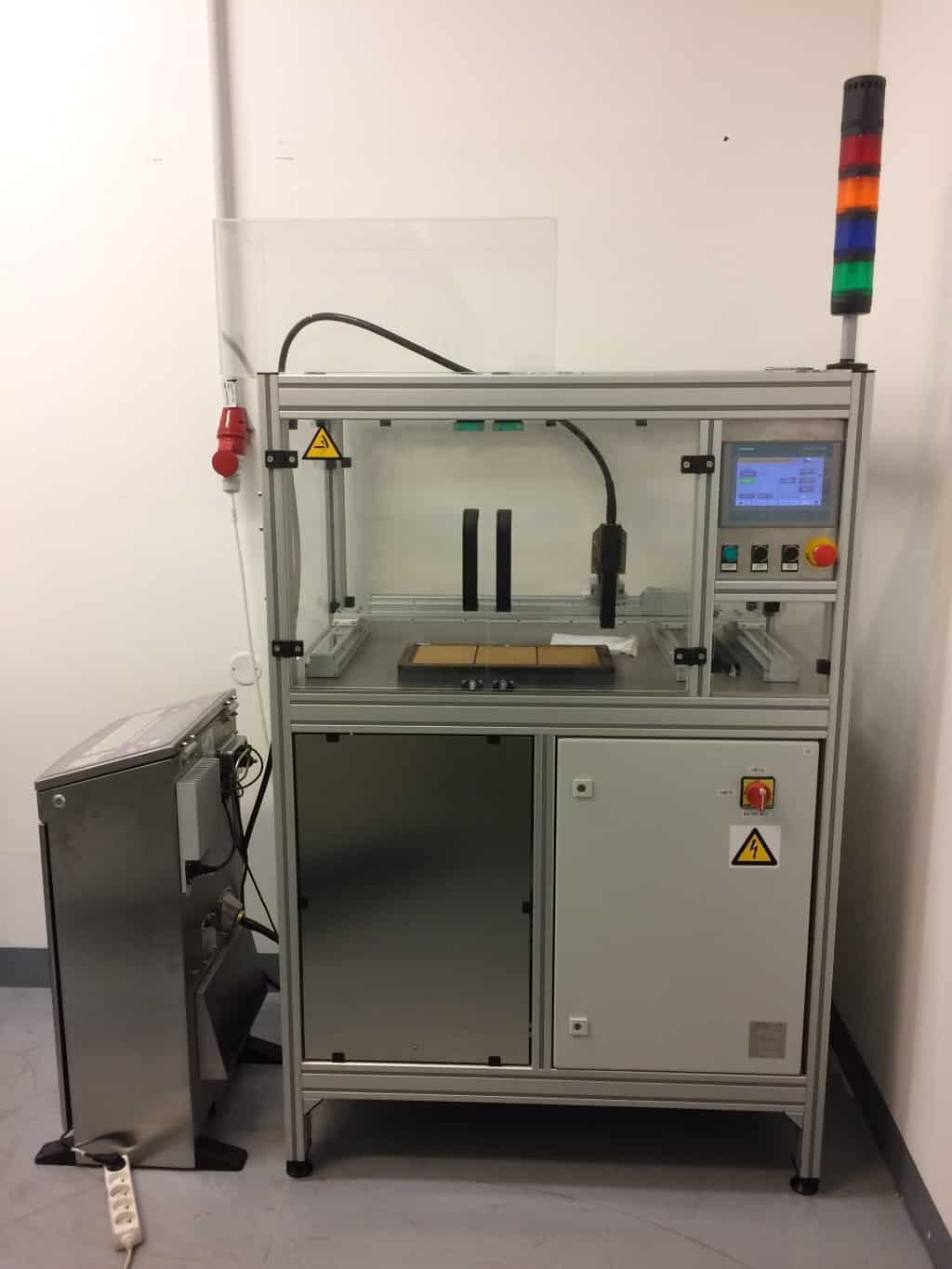 EPRI - PS01 - Electronic component marking machine
EPRI – PS01 is electronic component marking machine. Final product are equally marked parts.
1. Control – Management of the machine is done with PLC, adequate application software and additional module that controls all management, regulation and executive parts of the machine. HMI panel allows machine control and printer settings change.
2. Input – Operator puts frame in position for printing.
3. Positioning system – Positioning in the XY space is performed with two servo axis. The axes carried the printer head. The height of the printer head (Z axis) can be manually adjusted.
4. Marking system – The PLC manages the axes and receives position information. Depending on the axis position, the PLC sends an order to the printer to perform the markup.
5. Output – at the end of the process, the axes are returned to the initial position and it is possible to put out the frame from the machine. Equally labeled electronic components are ready for further processing.