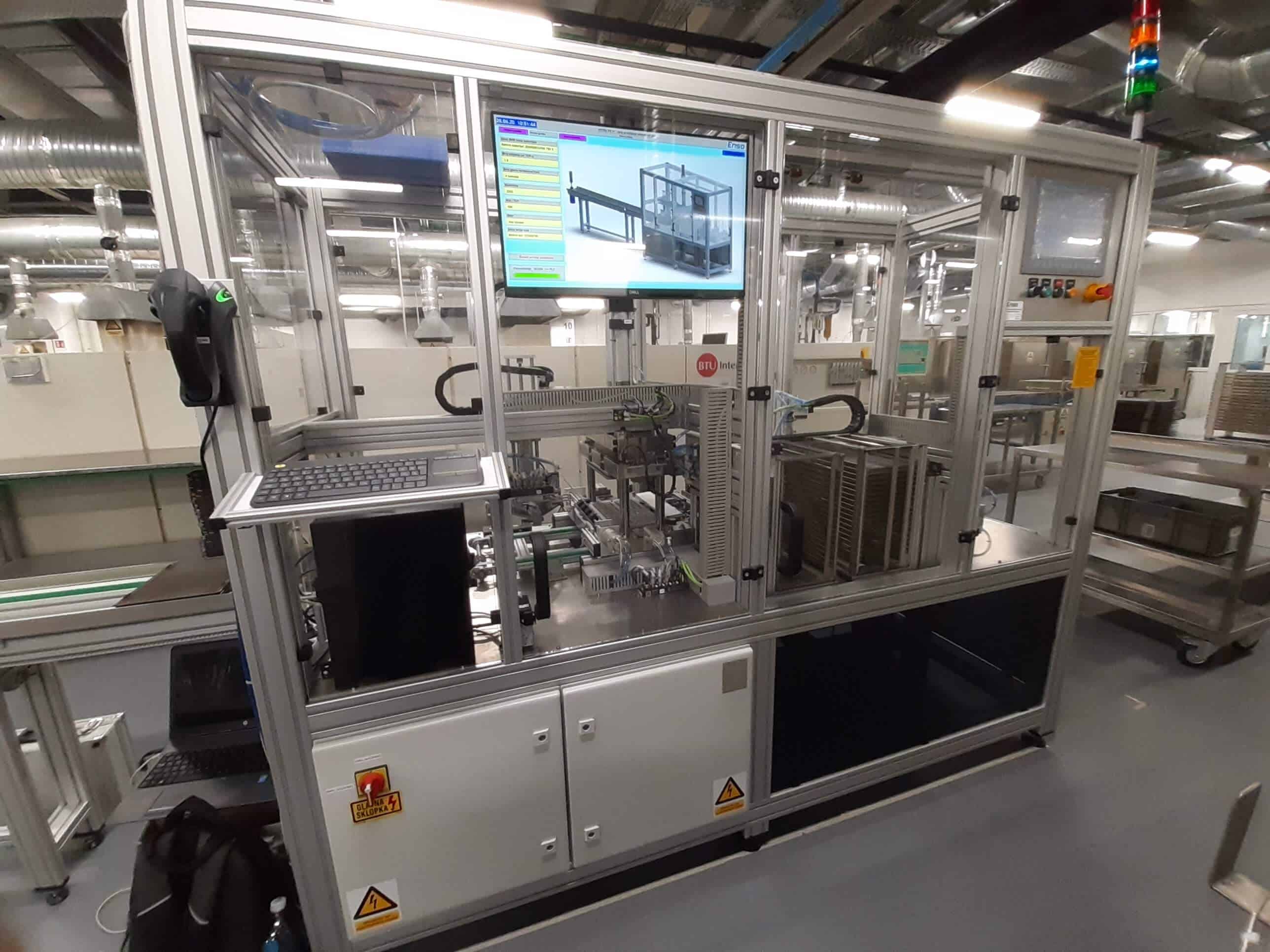 KOTRA - PS01 - Electronic components ejector machine
"KOTRA – PS01" is a machine for automatic transport, ejection and stacking of electronic components on gratings. The end product are stacked gratings ready for further processing.
Actuators: electric axes, pneumatic cylinders, hydraulic cylinder, conveyor belts.
1. Control – Machine control is done with PLC. Adequate application software and additional module manages all controlling, regulation and executive parts of the machine. HMI panel and buttons allows machine control.
2. Input – The machine has tanks for full and empty workpiece carriers and a tank for empty gratings on which workpieces eject.
3. Grid handling system – The full workpiece carrier is positioned on the press while the press conveyor delivers an empty grid under the press. The manipulation is performed by electric axes with vacuum grippers, pneumatic cylinders and a conveyor.
4. Ejection press – The press eject workpieces. The press has more tools.
5. Output – The grid with ejected workpieces reaches the end of the press conveyor. The manipulator transferring the grid to the output conveyor. The grids are stacking. The stacks are ready for further processing.